PBI Extension Documentation for Magento 2
Loading Process
Loading process describes the process of transferring data from Magento store to Power BI with usage of Power BI Integration extension from user's perspective.
Step 1: Creation of Load Profile
To create a Load Profile, user navigates to a Magento Report. Example of a report you may see on the Image 2. As you may see, there is an option of exporting to Power BI available on the page. Triggering the export will create a Load Profile that will keep association with selected filter values.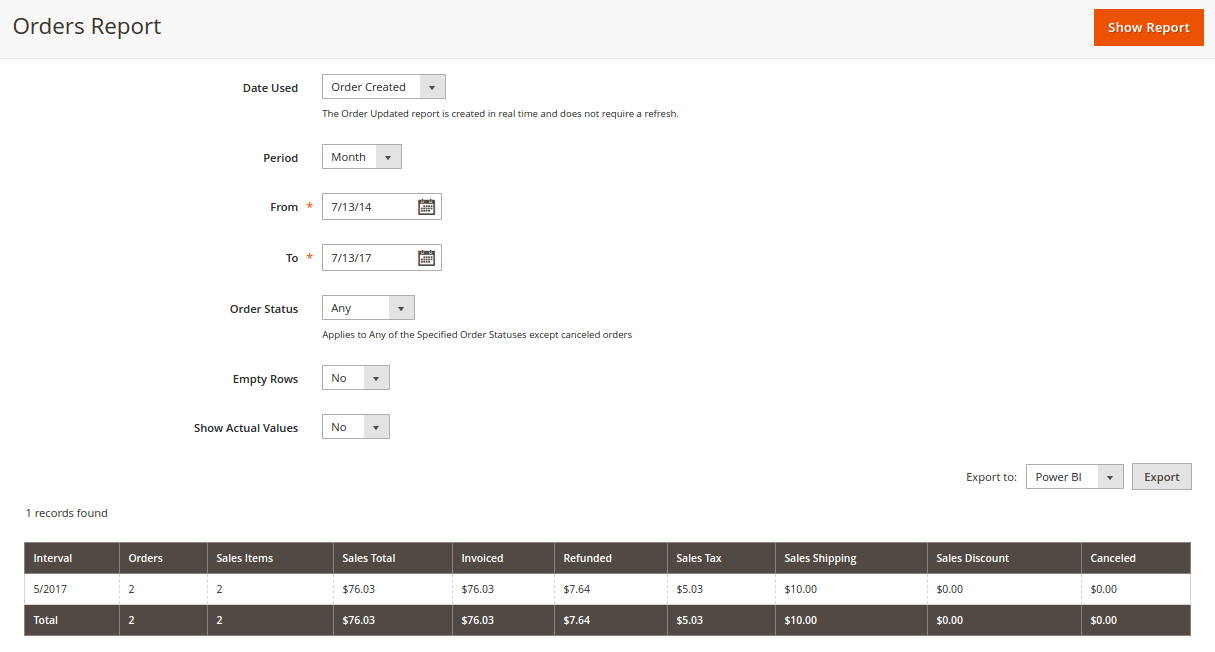 Image 2. Export option "Export to Power BI" on Total Refunded Report


Step 2: Data Preview in Temporary Dataset
As the next step the user may transfer the report to Power BI Service and see if expected results might be achieved. To do so, user may navigate to created Load Profile and press "Load To Power BI" button. You may see this button on an Image 3 below.
Since created Load Profile is assigned to a Temporary Load Dataset, the dataset will be re-published automatically to add new table and the data will be transferred to populate the table with data.
Note that temporary dataset should not be used for reports or dashboards development if you plan to use them in the future. Every time dataset gets republished, related data visualizations will be deleted.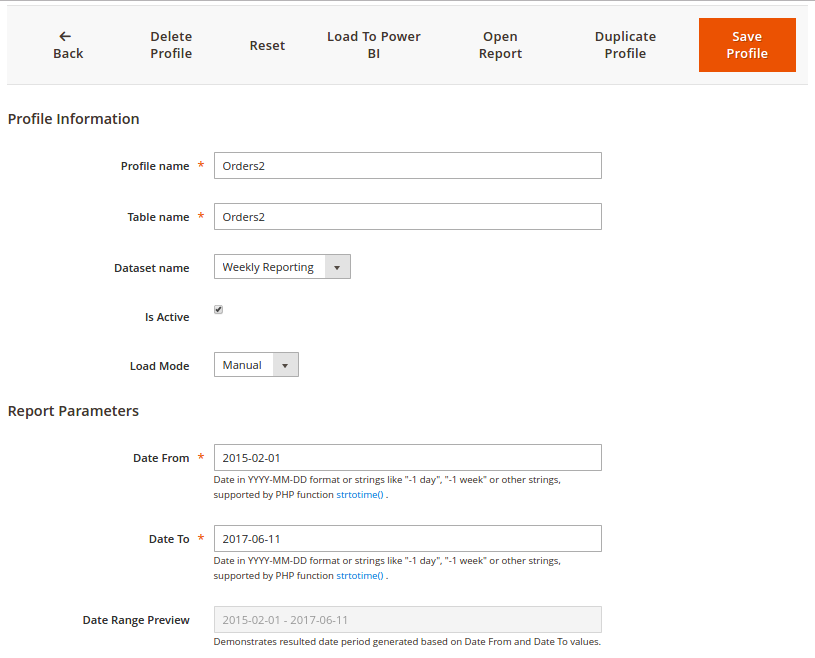 Image 3. Load Profile Editor
Step 3: Creation of Load Dataset
In order to load data to Permanent Dataset, such dataset should be created. To create new Load Dataset, navigate to Reports -> Power BI -> Datasets and press "Add New" button. New dataset just requires a unique name.
Example list of Load Datasets you may see on the Image 4. Backend user can create only Permanent Datasets. New Dataset will get the status "Not Published".
Do not publish the dataset before adding Load Profiles to it. Normally you would want to publish the dataset only when you assigned all Load Profiles, you wish to have in the dataset since you can publish it only once.
The name that you assign to the dataset will be displayed in Power BI Service. If you will create new dataset with a name that conflicts with other dataset in Power BI, you may get unpredicted behavior of the integration since Magento system will expect structure of the Dataset to be equal between Power BI Dataset and Load Dataset in the integration extension.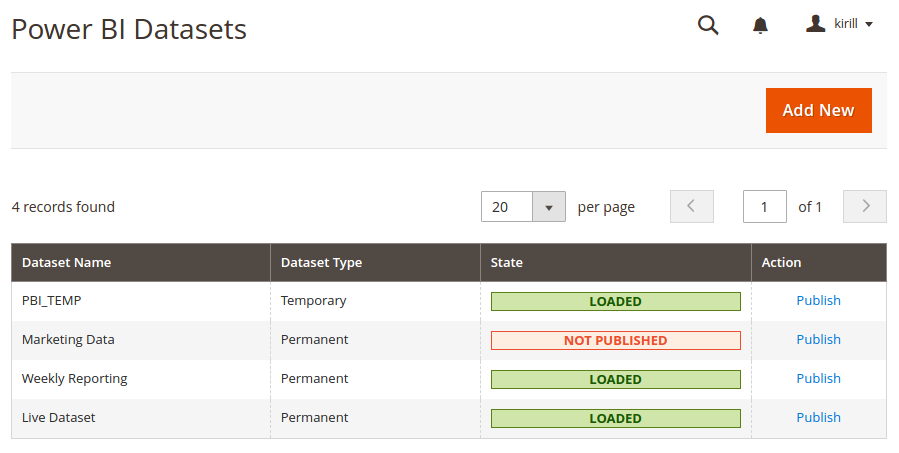 Image 4. List of Load Datasets
Step 4: Configuring Load Profile
You may want to configure Load Profile before publishing it. You may do so in Load Profile Editor, example of which you was on Image 3.
Important configuration parameter here is the Dataset Name. Here you may select name of newly created on Step 3 dataset.
In addition, you may want to set different Table Name. This would be the table name that you will see inside Power BI Service.
See "Configuration" section of this user guide for more detail regarding the configuration of the Load Profile where you will find description of other options.
Step 5: Dataset Publishing
If you are ready with your Load Dataset and you have assigned all Load Profiles you want to use with this dataset, you may publish it.
Publishing of the dataset will create Power BI Dataset in Power BI Service with Tables associated with it.
Loading will be triggered automatically during publishing.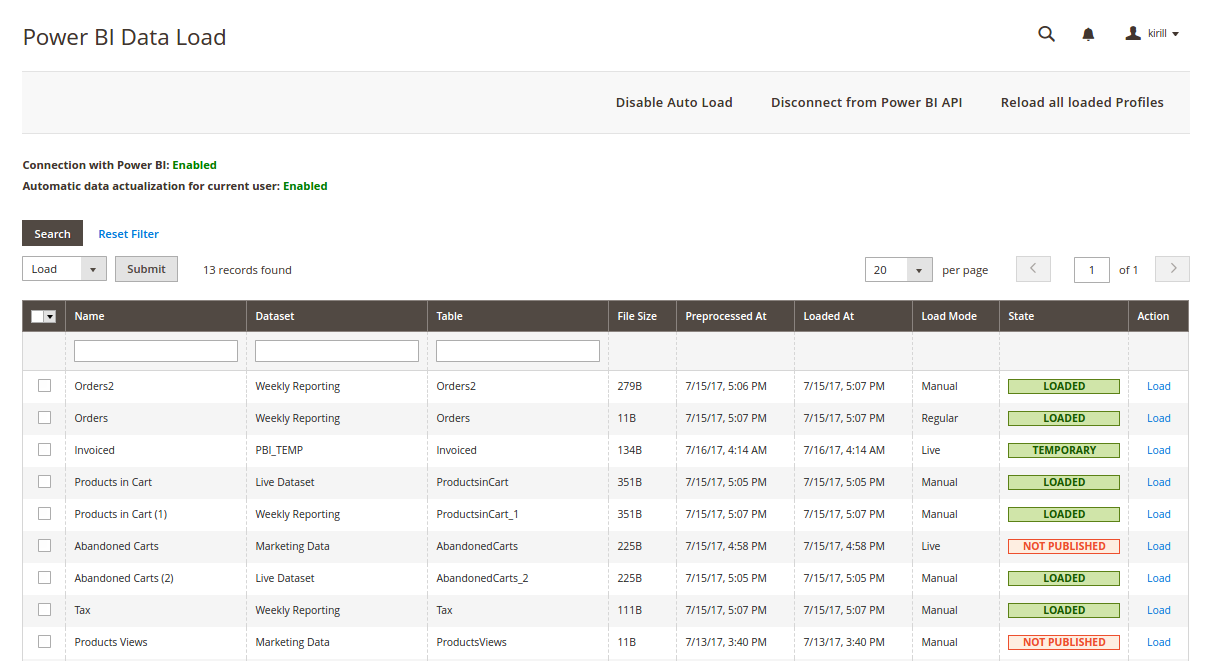 Image 5. Load Profiles. Activation of automatic data actualization.
Step 6: Loading
If the assigned dataset was published before or if you want to update the data of a table in Power BI Service, you may trigger Loading of a particular Load Profile. This could be done from Load Profile Editor as it was described on Step 2, "Data Preview in Temporary Dataset".
Step 7: Activation of Auto Load
Finally user may want their reports and dashboards in Power BI Service to be updated automatically with recent data.
In order to have scheduled updates working it has to be activated and configured in general configuration System -> Configuration -> Reports -> BIM Power BI Scheduler. In system configuration you setup how often the data updates should be triggered. More about configuration of scheduled updates you may read in "Configuration" section of this User Guide.
Loading of Load Profile will be triggered during regular data updates if all of the following conditions hold true:
User has activated Automatic data actualization. Activation is possible on the page with list of Load Profiles, example of this page you may see on Image 5 above. Button "Enable Auto Load" will enable Automatic data actualization.

Load Mode of the Load Profile is set to "Regular" or "Live". You may see this status in the column Load Mode on Image 5. You may change the mode in Load Profile editor. Depending on the selected mode, the dataset will be updated by one of the schedules. Live schedule is supposed to be triggered more often than the Regular one, but its frequency depends on configuration.

Load Profile should be Active. This status flag might be changed in Load Profile Editor.

If Load Profile is included in Permanent Dataset, this dataset has to be published. Publishing of the dataset is possible from Reports -> Power BI -> Datasets page.